About Your Therapist
Owner and Licensed Massage Therapist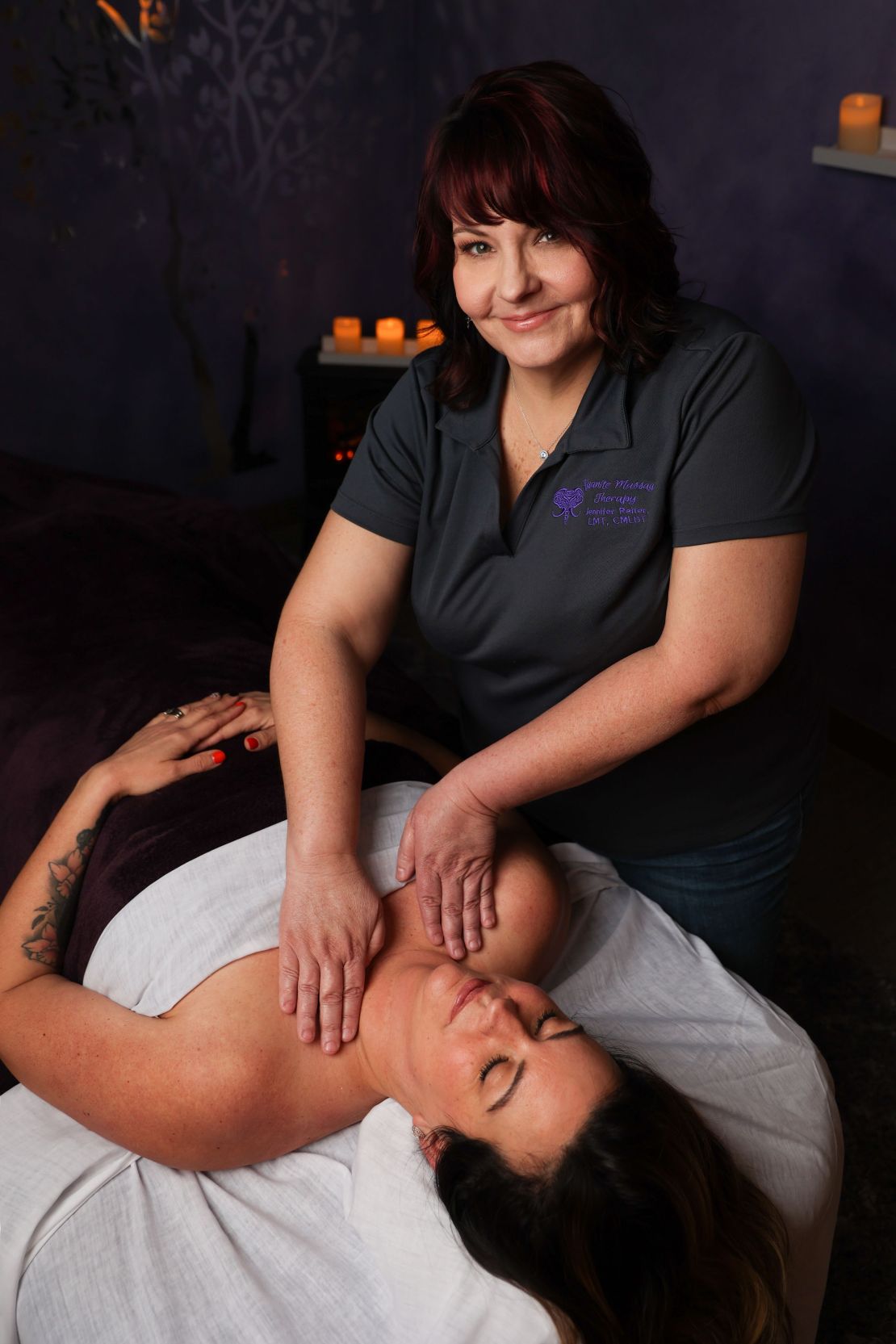 Jennifer specializes in Lymphatic Massage.
This massage can reduces pain, swelling, and improve recovery time.
It's perfect for everyone with Lymph nodes
Patients with Cancer/Lymph Node Removal
Cosmetic Surgeries or Liposuction Patients
Patients recovering Post Surgery
Autoimmune Disease Sufferer
Lyme Disease Fatigue
Sinus Pain Sufferer
Lymphedema Sufferer
The primary effects of Lymphatic Massage:
It activates the immune system.
Sympatholytic action: Feel immense relaxation
Pain relief when lymph nodes are decongestant and the swelling disappears
Draining action
After many years of working in the corporate world, Jennifer found herself needing a change and wanted to be able to make a positive impact on peoples lives. The path she chose was Massage Therapy. Massage has now become her passion not just a career!
Jennifer is a graduate of the Knox Technical Center's massage therapy program. The program included Swedish, Deep Tissue, Trigger Point, and Sports Medicine techniques. Also, she is certified in Mu-Xing Therapy (Mu-Xing Therapy is a treatment using warm bamboo and rosewood tools to perform deep tissue and relaxation massage techniques.) and Lymphatic Drainage Massage.
When she's not treating clients, she enjoy all things outdoors, spending time with family and friends, and traveling.